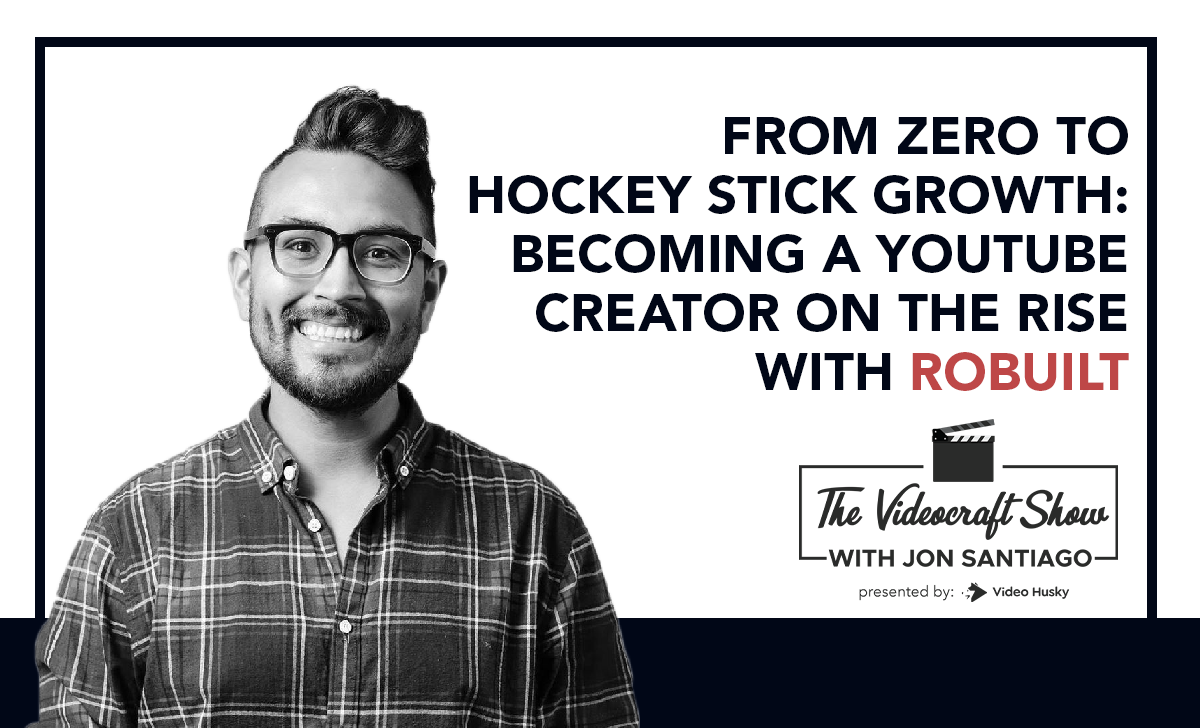 I really try to cherish what I have and cherish the audience that I've built, and I'm very thankful for it… I always remind myself to be thankful for what I have.

Rob Abasolo (of Robuilt)
Welcome to another edition of The Videocraft Show presented by Video Husky. This episode features a conversation Jon had with Rob Abasolo of the YouTube channel Robuilt. Like last week's guest, Levi Kelly, Rob creates video content around the narrow niche of tiny houses and unorthodox homes. He's still a relative newcomer to YouTube. But his channel exploded in growth just six months after he started it in 2020.
In this podcast, Rob and Jon talk about some of the following subjects:
Balancing YouTube and the responsibilities to his family and day job.
How he comes up with ideas for new videos.
What prompted him to choose his niche.
How he became a Creator on the Rise on YouTube.
The moment he realized he needed to outsource his editing.
Why you can't be a YouTuber just for the money.
Why it's important to maintain a positive outlook in spite of challenges you'll face as a creator.
And much more…
---
Sick of wasting time editing your own videos? Video Husky provides you access to a dedicated team of talented editors who can help.
If you're not happy, we have a 30-day, action-based money-back guarantee. Click the button below to schedule a call to get started today!
Book a free consulting call!
---
Relevant Links
Stay Up-to-Date with The Videocraft Show
If you enjoy the show, subscribe to our email list. It's the best way to stay up-to-date with The Videocraft Show and all the content we're creating.
Production Credits