By Danielle Hauser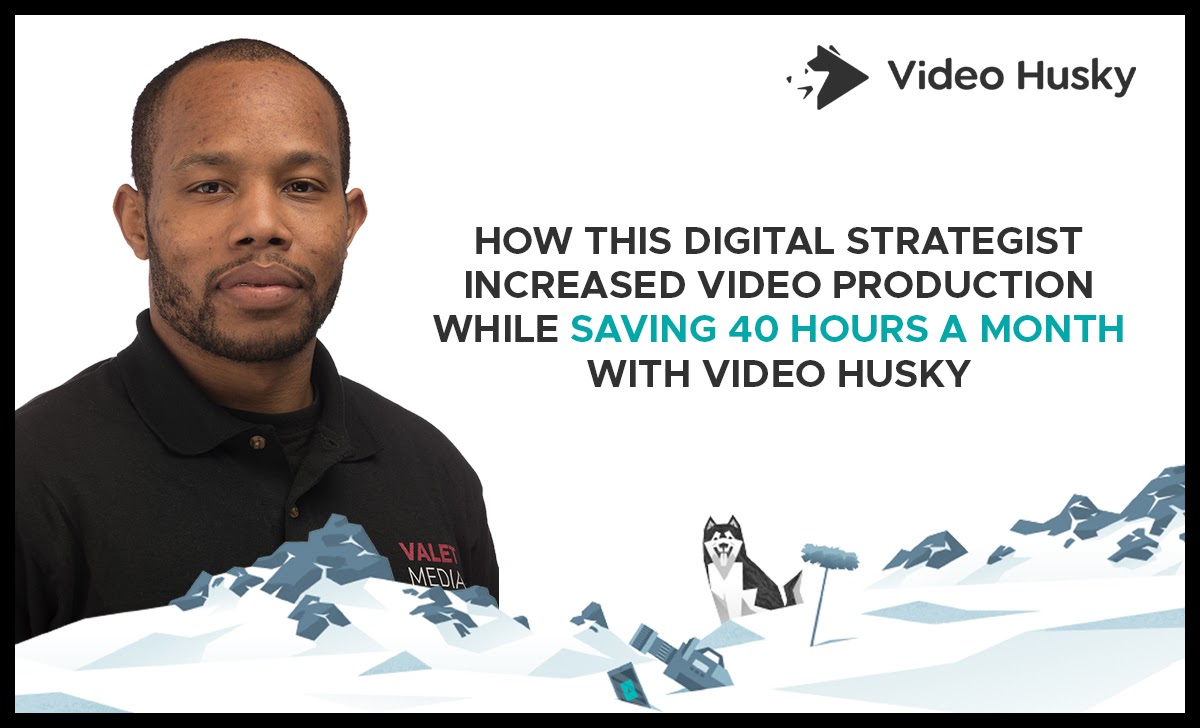 "Everything's much simpler, stress-free. I have more time to dedicate to other projects now."

Monte Weaver
When Monte Weaver started a YouTube channel in early 2020, he didn't anticipate how quickly it would grow. But then one of his videos, a tutorial on live streaming for churches, went viral. It brought him thousands of viewers worldwide.
Within months, he reached 8,500 subscribers, far exceeding his goal of 5,000 for the entire year.
Monte wanted to keep the momentum going, but he needed help. That's when he turned to Video Husky.
In this article, you'll learn how Video Husky helps Monte…
Produce 6 to 8 videos a month for his personal channel, with room for growth.
Save 10 hours a week (or 40 hours a month) editing his videos for him.
Reduce stress and streamline his production process.
We'll also cover the service features that Monte enjoys most about Video Husky. Let's get started!
---
Feeling overwhelmed by having to edit your own videos? Hand your content over to Video Husky. We provide you access to a team of dedicated video editors who can deliver you peace of mind.
If you're not happy, we have a 30-day, action-based money-back guarantee. Click the button below to schedule a free consultation call to learn more.
Book a free consulting call!
---
"Scatterbrained": Monte's Life Before Video Husky
Monte makes technology and production-related content for his channel, using visual, step-by-step instructions. He wasn't always comfortable in front of the camera. But Monte found that videos were the most effective way to resonate with his audience.
Before working with Video Husky, Monte's workflow was "scatterbrained". He'd plan, film, and edit his videos on the same day because it was the only way they'd get done.
His videos, though informative, were far too simple. That's because when it came to editing his videos, Monte's style was very basic.
"I always have an idea of what I want the outcome to look like. I know enough video editing to get by and produce some decent things. But in my mind, I can never translate that to my final project. It's just not my full gift," said Monte.
In early 2020, Monte wanted to take his videos to the next level, so he searched Google for a solution. He came across Video Husky and decided to give them a try a few months later.
Video Husky Simplifies Monte's Production Process
With Video Husky, Monte's streamlined his production workflow. He's no longer "scatterbrained" and has more time to film and plan his videos. From audio mixing to color grading, Monte now hands the heavy lifting of editing over to Video Husky.
"Anybody that's done editing before, you just know how many different little things there are in the process," said Monte. "(It's) time-consuming."
Working with Video Husky has allowed Monte to become organized. He's now able to dedicate two, focused days a week solely to recording videos. This has made Monte's life "simpler" and "stress-free" while freeing him to have space for other projects.
Monte's also able to create more content than he did before. With Video Husky, Monte produces between 6 and 8 videos a month, with room to grow. Since YouTube incentivizes creators who produce more videos, this benefits him.
"If I can get up more edited content, then I know there's a direct correlation there because there are more videos that people can stumble across," said Monte.
Monte has even seen a bump in his business as a digital strategist and consultant. Clients have sought his expertise after finding content Video Husky edited for him.
"There's nothing like video. It breaks down so many barriers and walls so fast to complete strangers that are paying me handsomely to work with them and they've never met me," said Monte. "They've only met me through a video on YouTube that was edited."
Video Husky Features That Monte Appreciates Most
Video Husky has a uniform and systematic process for getting videos edited. It empowers editors to work with precision and speed, qualities that Monte notices and admires.
"Really for me, I was just looking for efficiency. If I can submit a project, how fast can I get it back? And will it be what I'm actually looking for?" said Monte.
"In my case, it was," he added.
Monte also enjoys the collaborative nature of working with Video Husky. It didn't take him long to build rapport with his editor, who now has a deep understanding of Monte's style and image.
Monte's editor works from the Philippines, but that hasn't been a problem. In fact, for Monte, the time zone difference has been valuable. Monte saves his video requests for the end of his workday and lets his editor go to work while he's sleeping.
Video Husky also guarantees a one to two-day turnaround. From Monte's experience, they've been able to deliver on that promise.
"I can't even keep up with the editor now because he's kicking my videos back to me so fast now that we have a process down," said Monte. "So literally, I can create more than I even intended to."
A Bright Future for Monte's Channel
Monte has high hopes about the future of his channel, and he plans to use Video Husky to keep expanding. There are other features Video Husky offers, like thumbnail creation and a large library of stock music and footage, that Monte hasn't even used yet. He knows it won't be long until he takes advantage.
Since finding Video Husky, Monte has become more efficient. More videos have led to more exposure on YouTube as well as more business. Monte is confident that Video Husky will continue to play a big role in his channel moving forward.
---
Are you a content creator that doesn't have enough time to clear your backlog of unedited footage? Video Husky can help. We provide you access to a team of dedicated editors who can get your content creation process back on track.
Try us risk-free with our 30-day, action-based money-back guarantee. Click the button below to schedule a free consultation to learn more.
Book a free consulting call!
---