By Elly Earls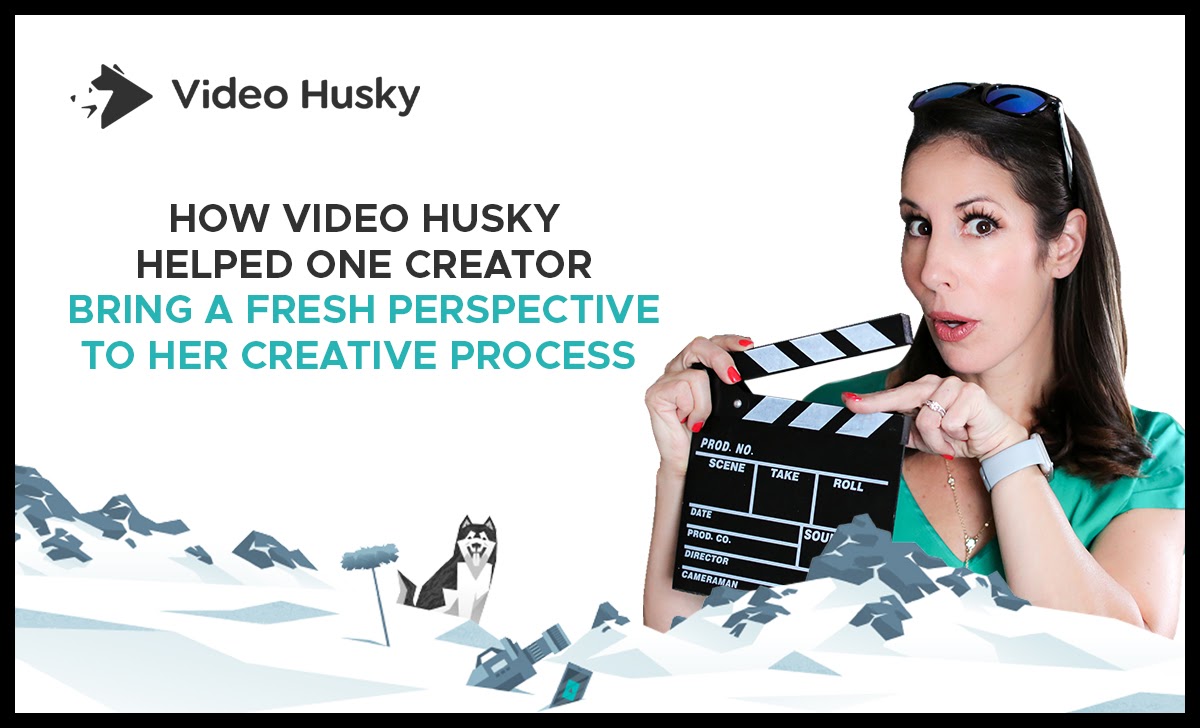 "I felt like I had gotten into a bit of a rut with my creative choices in my video so it was nice to collaborate with another creative person who had a different perspective"

Holly Gillen
As all creators know, it's easy to get stuck in a rut.
You have your familiar routines, templates that work and shortcuts you take that have become almost automatic. If you become too comfortable with your process, however, you can lose some of the creative flair that makes your work stand out from others. Sometimes it feels impossible to figure out how to get that back.
The truth is it's often as simple as having a fresh set of eyes on your work to gain a new perspective, which was exactly the reason video expert Holly Gillen decided to start working with Video Husky.
In this article, you'll learn how even the most talented and experienced video producers sometimes need a bit of extra inspiration and how Video Husky helped Holly reinvigorate her YouTube channel and get out of her creative rut.
---
Want to create more content but find video editing is slowing you down? Video Husky provides you access to a team of dedicated and talented editors who are ready to help.
Try us risk-free with our 30-day, action-based money-back guarantee. Click the button below to schedule a free consultation call to get started today
Book a free consulting call!
---
Holly's Background
Unlike many of Video Husky's clients, Holly is no novice when it comes to video production or editing. In fact, it's her area of expertise. She's worked professionally as a Camera Operator, Editor, and Video Producer for many years and started her own online business in 2013.
Through Holly G Studios, she helps high-performing female entrepreneurs save time on both sides of the camera by teaching them the skills they need to create what she calls Business Cinema. "That's the way I describe next-level video," she explained. "It's video with a plan, purpose, system, and strategy. Not just willy nilly video."
How Video Husky Helped Holly Reinvigorate Her Work
Holly came across Video Husky almost by accident. "I think because I'm involved in video I attract those types of ads," she admitted. "I'd been wanting to push some of the video editing off my plate for quite some time and when this ad popped up, it felt like the right time."
But she didn't just want to outsource the video editing process to save her time. "Sometimes you get a little stale, get into a little rut. You have your system – this is what you're doing. I wanted to be able to collaborate with somebody else and get a different creative eye on the work I was doing to bring it to a different place," she said.
Working with the creative video editors at Video Husky has given Holly the creative boost she needed. She has been particularly impressed with the different graphics they've incorporated into her videos that she wouldn't necessarily have chosen.
"I loved their use of different GIFs and emojis – they've really helped accentuate the comedy of some of the things I say," she smiled. "I felt like I had gotten into a bit of a rut with my creative choices in my video so it was nice to collaborate with another creative person who had a different perspective."
How Holly Integrated Video Husky Into Her Workflow
The process of incorporating Video Husky into Holly's workflow has been smoother than it might have been for someone who had no knowledge of video production or editing.
"I already have everything organized and I know how to speak to an editor," she said. "The communication process for me was pretty easy not only because I'm organized but because I know what I want."
Holly expected she would get four to five videos every month but there have been even fewer back and forths than she anticipated. "I didn't have to make very many revisions. Typically, there was a rough refine and a final," she said.
She thinks it's because she's used to seeing herself on camera, unlike many of her clients. "I work with a lot of people who see a video and say 'I hate it; can we change everything, especially me?' and you have to say, 'No we can't do that!'. For me, I'm used to seeing myself and hearing my own voice so it wasn't a problem."
Getting A Different Creative Perspective
Before she started working with Video Husky, Holly's videos were already high quality; in her line of work, they have to be. The best part of ceding a bit of creative control has been getting fresh eyes on her work.
"It's been a seamless transition. My videos were pretty high caliber before and they continue to be – there wasn't any loss of quality," she said.
"What's been great has been getting a different creative perspective. When you're on your own, you dress yourself every day and you have your own little wardrobe you wear. But then a stylist comes in and says this would look great on you, you should try this on. It's been similar to that kind of experience."
Elly Earls is a freelance writer from the UK. Learn more about her by visiting her website.
---
Do you want to create more videos without sacrificing quality? Then, consider Video Husky. We provide you access to a dedicated team of talented editors who can help.
Try us risk-free with our 30-day, action-based money-back guarantee. Click the button below to schedule a call to get started today!
Book a free consulting call!
---