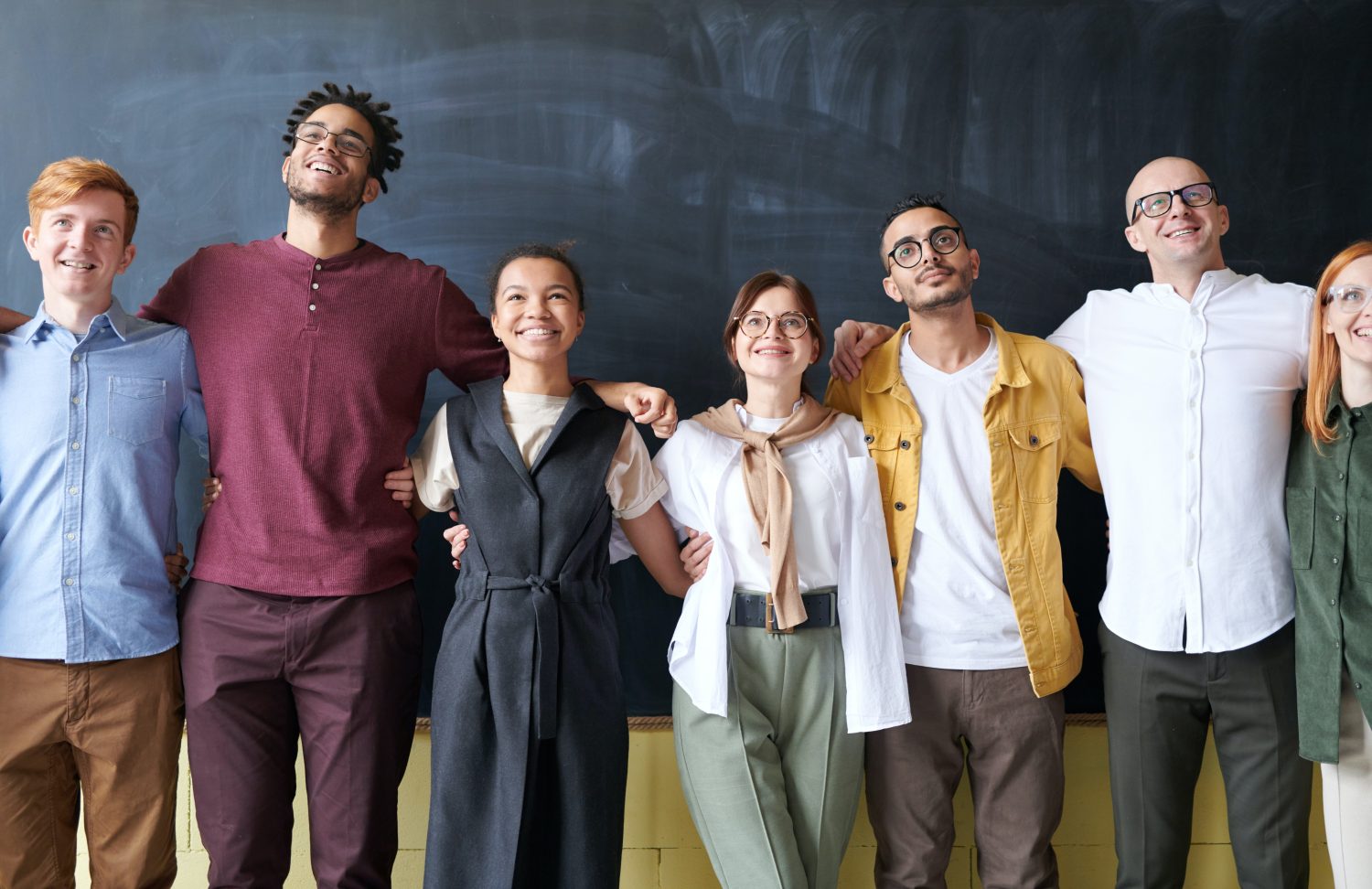 Rob Lawless has a mission: To connect with 10,000 friends around the world. During the pandemic, this mission has become more important than ever, as many of us are looking for ways to build genuine relationships even if we cannot be together in person. In this blog post, we will explore how Rob has been using Instagram, digital meetings, and social media to build a community of connection and support. We will also hear about some of the life-changing encounters he has had and the personal growth he has experienced from these connections. Finally, we will look at the power of one-on-one meetings and how they can help us form lasting connections. So, if you are looking for inspiration to help you make meaningful connections, this post is for you.
Rob Lawless' Life Mission: Connecting with 10,000 Friends
Rob Lawless is on a mission to connect with 10,000 friends and content creators in an effort to spread the power of human connection. In the age of pandemic lockdowns and digital meetings, it's easy to forget how important it is to have meaningful relationships with people. But Rob knows that strong connections can transform lives, and he's determined to help others discover the same.
As part of his life mission, Rob has been making connections with people from all walks of life via Instagram, Zoom calls, one-on-one meetings, and community events. Through stories shared on social media platforms like YouTube and Instagram, he shows how connecting with others can be a life-changing encounter that leads to personal growth. 
Rob believes in the power of human connection – not just for himself but for everyone else too! He encourages us all to take time out from our busy lives and make genuine relationships with other people instead of hiding behind our screens. By doing so, we can unlock untapped value that comes from social capital such as access to resources or opportunities we wouldn't otherwise have access to. Touching base with someone outside your circle also helps reduce loneliness, which is something everyone has had difficulty managing during this pandemic period. 
 
Rob also shares insightful tips on establishing meaningful connections: listen well, be curious, ask questions, take an interest in others, make a good impression, and stay connected over time – these are just some examples! He emphasizes that staying connected in today's digital age requires us all to use technology effectively while still promoting real human interaction through face-to-face conversation or phone calls when possible.
At its core, Rob Lawless' life mission is about discovering the hidden rewards of human connection – understanding why it matters and how it can help you succeed no matter what challenges you face along your journey!
The Benefits of Making Meaningful Connections
As Rob Lawless once said, "The power of human connection is the key to a successful life, and it's never been more important than now." With over 10,000 friends on Instagram and counting, Rob has made it his life's mission to connect with others. Nowadays, when meetings are often held over Zoom and many people feel disconnected from each other because of the pandemic, it's more crucial than ever to establish genuine relationships. In this article, we explore how to cultivate true relationships with your audience and why it's so beneficial for both business leaders and individuals alike.
Building authentic connections can be incredibly influential as they can enhance feelings of belonging and connection while also developing trust and credibility between each other. To effectively build these connections, effective communication skills are needed – something that can be developed through practice or coaching. The power of storytelling in connecting with others should not be underestimated either. Sharing stories allows us to connect on a deeper level, which helps us understand each other better. Long-term relationships are also incredibly advantageous as they provide mutual trust, understanding, and respect while helping deepen our bond as well as giving us a sense of security in uncertain times such as these.
Connections are becoming increasingly important for business leaders too. By showing their employees that they care about them on an individual level, employers will gain loyalty from their staff members, which, in turn, enhances productivity levels, improving their bottom line eventually! Furthermore, loneliness can contribute to health outcomes such as obesity, smoking, depression, and even suicide. Research shows that strong social ties increase mental, emotional, and physical health, so making meaningful connections is an essential part of living a healthy lifestyle too! One study even linked strong social ties with a 50% longer lifespan!
At its core, making meaningful connections is all about understanding what matters most in life – being connected with those around you both personally and professionally brings joy, meaning, and purpose into our lives, no matter what circumstances we find ourselves in or what challenges we may face along the way! So, whether it's through one-on-one meetings online or by actively engaging your community via social media, take the time to reach out, create lasting bonds and nurture true friendships – this way, you will get closer not only to your peers but also to yourself, fostering personal growth, life-changing encounters like no other!
Building Genuine Relationships Online During the Pandemic
The pandemic has challenged us to rethink our approach to human connection. Though we cannot meet in person, we can still build authentic relationships online. Relationship coach, Rob, knows this firsthand as he has built his 10,000 Friends network since 2015.
Rob stresses the significance of creating sincere connections online to nurture our lives during the pandemic. He offers tips for remote connection: engage in digital meetings on Zoom or Instagram Live; foster an open environment with internal engagement; promote a connected world through collective work; and encourage deeper levels of engagement by focusing on one-on-one conversations.
Rob values the maintenance of genuine relationships over time as essential for personal growth and transformative encounters. We can trust ourselves to take chances on others and form meaningful connections by understanding the power of human connection in our lives and embracing vulnerability. These connections are what truly matter most in life.
During times of difficulty, like this pandemic, it's easy to forget how crucial it is to have real connections with one another. We must remind ourselves every day why cultivating genuine relationships is so important. Let's start sharing stories that remind us of the incredible power of human connection!
Finding Community and Connection Through Instagram and Digital Meetings
We all know the power of human connection and how it can enrich our lives. However, with the pandemic still raging on, many of us are forced to stay apart from family and friends. Fortunately, technology provides an excellent way for us to stay connected with one another even if we can't be physically present. Instagram has become a powerful tool for people to create meaningful connections in an online environment.
Rob is a well-known entrepreneur who has created 10,000 friends through his Instagram account. He believes that staying connected with others is essential for personal growth and life fulfillment—now more than ever before! His mission is to help people make genuine relationships over social media by providing them with tips on how to foster real connections through virtual meetings and storytelling on Instagram stories.
Vivek H. Murthy has studied extensively the power of human connection. He understands that having strong connections helps provide us with a sense of belonging, purpose, and security—factors that are vital during these trying times we are living in right now. Moreover, digital platforms like Zoom or Skype allow users to have one-on-one conversations, which help reduce feelings of loneliness or isolation while enabling people from different parts of the world to come together virtually!
Ultimately, finding community and making genuine connections through social media channels such as Instagram or digital meetings has become increasingly important nowadays due to its ability to bring us closer together despite physical distance. It helps enrich our lives by providing us with invaluable knowledge about ourselves, which leads toward personal growth—something we could all use more of during these tough times!
How Social Media Platforms are Creating Lasting Connections
Social media platforms have been around for some time now and have become an important part of our lives. We use them to connect with friends, family, and like-minded individuals, as well as to promote our businesses and build a following. But what if we could use social media platforms to create lasting connections? Rob Lawless did just that when he created the 10,000 Friends platform.
Rob's goal was ambitious but successful. His platform grew quickly in popularity due to the unique approach it took toward connecting people online. For instance, he encouraged content creators to engage in one-on-one meetings with their followers instead of relying solely on stories or posts. This allowed for authentic dialogue between two people, which led to life-changing encounters and personal growth opportunities for both parties involved!
What's more is that LinkedIn has proven itself as a great tool for organic content marketing – 95% of B2B marketers who use this platform are able to generate successful relationships between themselves, their viewers, and brands alike. It goes without saying that building relationships with your followers is key to keeping those connections alive and strong. After all, 75% of customers prefer engaging with a human being rather than automated systems!
However, although there are many advantages associated with using social media platforms such as Instagram or LinkedIn, there are also dangers associated with these tools. The exploitation of brain psychology in a drug-like manner can be concerning at times, so it's important to diversify your usage among different platforms in order to reap the full rewards without falling victim to its dangers.
In conclusion, while social media can be used by anyone looking for a quick fix or distraction from reality, it can also be used successfully by those looking to create real lasting connections between themselves and their audience. It really just depends on how you choose to utilize these tools!
Conclusion
In conclusion, there is no denying the power of human connection. Rob Lawless has successfully cultivated relationships with over 10,000 friends around the world, a testament to the strength of genuine connections. Despite being apart from others during this pandemic, technology provides us with an excellent opportunity to stay connected and build meaningful relationships. We must not forget why cultivating real connections is essential for our personal growth and overall well-being. So let's take time out from our busy lives and start connecting with each other today! Call your friends or family members whom you haven't spoken to in a while and make sure they are doing alright. Reach out to people in your network or community who might need a helping hand or even just someone to talk to. We all need it at some point!