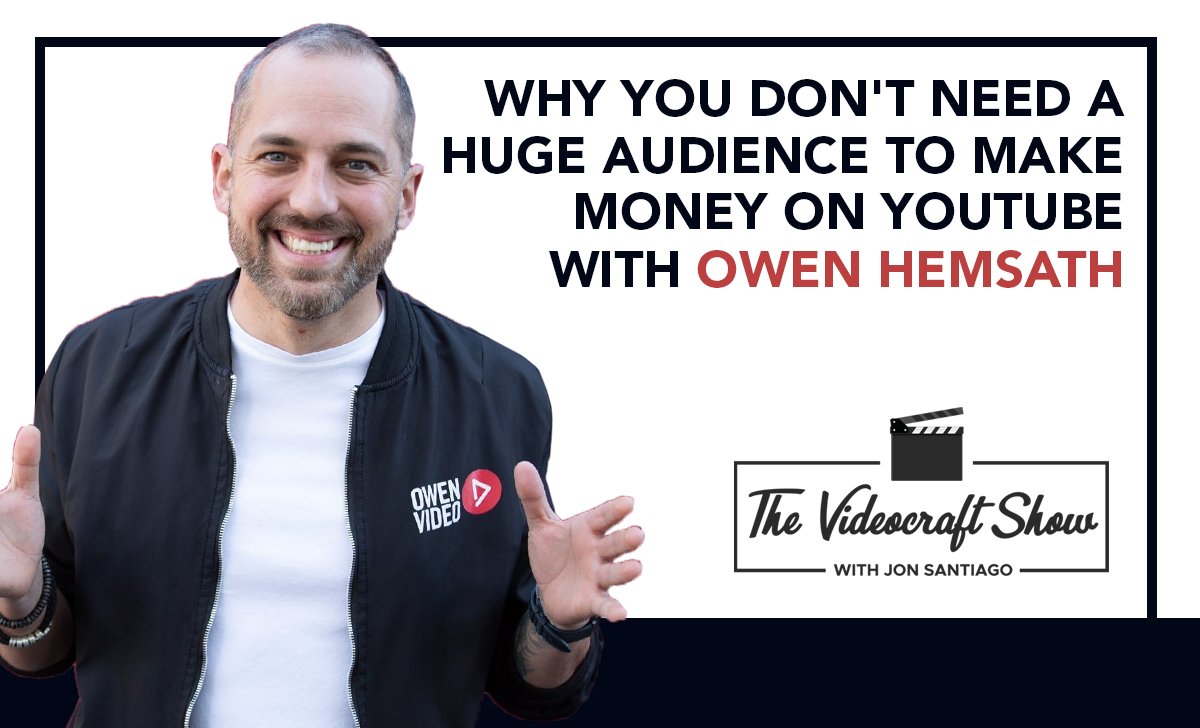 "I think what a lot of people do is they're like if I add this magical keyword into my title, my video will pop. You've got to remember there's 100 other people just like you thinking those same thoughts, okay? So it really comes down to content strategy. And your content strategy – your YouTube Channel – should be like a table, a sturdy, reliable table."

Owen Hemsath
Owen Hemsath is a creative entrepreneur who coaches industry thought-leaders on how to leverage the power of YouTube. He teaches students all they need to know about being successful on video without a huge audience. With a small but mighty presence of 60,000 subscribers on YouTube, Owen practices what he preaches.
In this episode, Owen and Jon Santiago discuss a handful of topics including:
How Owen overcame a troubled history to become a family man and successful with YouTube.
Owen's mission to create entertaining video content for families.
How to create an effective YouTube content strategy beyond SEO.
The overlooked tactic that smaller creators can use to land brand deals.
How to deal with rejection from potential sponsors.
And much more…
---
Sick of wasting time editing your own videos? Video Husky provides you access to a dedicated team of talented editors who can help.
If you're not happy, we have a 30-day, action-based money-back guarantee. Click the button below to schedule a call to get started today!
Book a free consulting call!
---
Relevant Links
Stay Up-to-date with The Videocraft Show
If you enjoy the show, subscribe to our email list. It's the best way to stay up-to-date with The Videocraft Show and all the content we're creating.
Production Credits