By Patrick Icasas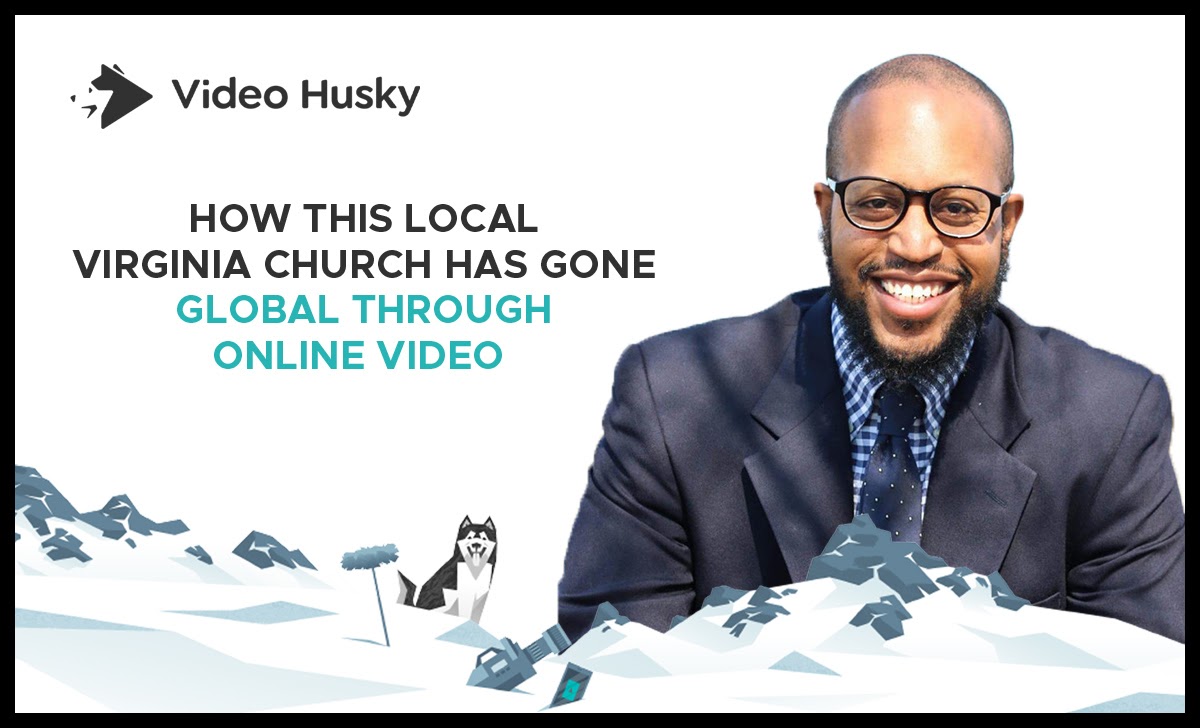 To Minister Terrance Jones, City Church is more than a multi-site congregation. It's the center of a global community.
Founded in 1998 by Dr. Dimitri Bradley and Nicole Bradley, the organization has grown from 12 people in the Bradley's living room to a world-spanning religious community with thousands of members.
Terrance oversees marketing for City Church and plays a crucial role in both its growth and its connection to its current membership. He is responsible for all of City Church's social media content–from design to writing to production.
"About 99% of the content that's on our social media pages I either directly conceptualize or create," Terrance said.
This content also includes video content, which Terrance considers to be key to his outreach and engagement strategy.
However, Terrance's efforts don't always go according to plan. He ran into significant challenges in the past:
Terrance's production timeline was very slow, with one video taking weeks to finish.
Terrance had a poor experience hiring freelancers.
This poor experience forced him to micromanage projects.
All that changed when Terrance started using Video Husky.
In this article, you'll discover:
How Terrance streamlined his video editing process
How Terrance built chemistry with editors despite their time and distance.
How City Church now consistently produces content.
How City Church innovates the way they preach and are turning into a global presence.
---
Do you want to create more videos without sacrificing quality? Then, consider Video Husky. We provide you access to a dedicated team of talented editors who can help.
Try us risk-free with our 30-day, action-based money-back guarantee. Click the button below to schedule a free consultation call!
Book a free consulting call!
---
Helping Hands
Terrance had a distinct vision for how to handle City Church's marketing: he wanted the church to have a visible presence in the community. He wanted people to know what City Church did and how they were trying to help. And Terrance knew that in today's media-driven society, the best way to do that was through online video.
In the beginning, Terrance would film things that City Church did out in the community and post it online, as well as record sit-down interviews with members of the congregation. Terrance enjoyed filming, and he quickly realized he had a knack for it.
The challenge, however, came in during the editing phase. "I consider myself an idea guy," Terrance said. He wasn't very tech-savvy, and it was difficult to find enough time or manpower to do post-production.
"If you know about working for a church," Terrance shared."There's always way more work than there are people to do it. And so we just didn't have the manpower to be able to put what was in our heads actually out."
On average, Terrance and his team were only able to churn out one piece of content every one to three weeks.
Aware that he needed some help, Terrance tried working with a few freelance video editors in his area. Unfortunately, this arrangement didn't go so well. Turnaround time on his projects was unacceptably long. Even worse, the freelancers they worked with couldn't capture the essence of City Church's brand.
But then they found Video Husky.
A Miraculous Change
Terrance saw the difference between Video Husky and other editing freelancers right from the get-go.
While Terrance had to struggle with freelancers and their process, it was remarkably easy for Terrance to work with his Video Husky project manager. All he had to do was turn over the concept, and the project manager would work with their editor and bring Terrance's creative vision to life.
Since Video Husky's team is in the Philippines, they work for Terrance overnight. Terrance had to adjust a little to this at the beginning, but in time he adapted and grew to appreciate the time zone difference.
"I like getting up in the morning and seeing my videos done," Terrance said.
But the most important change by far has been the level of communication that Terrance now enjoys with his editors at Video Husky. They have a good rapport and the first cuts he receives back need very few revisions–if at all.
"I think we're starting to speak the same language," Terrance said. "When I send something new, they've already got a good idea of what we want."
Because Video Husky has learned City Church's brand style and elements, Terrance no longer has to micromanage his projects.
"We're totally from two different sides of the world," he said "And so to be able to feel closer and feel connected is really important to me. Because again, I'm sharing my ideas with someone who is from a totally different culture. And because of that, it's very important for me to know that they know what I'm talking about (and) for me to know what they're talking about."
Terrance values Video Husky's willingness to help him achieve his vision, even if what he asks for is sometimes outside the scope of their work. The quality of the final output is what matters, and Video Husky is ready to do what it takes to make the best video possible.
Thanks to Terrance and Video Husky's strong collaboration, City Church's content production increased from one video every few weeks to two videos a week.
Terrance couldn't be more thrilled. "What Video Husky allows us to do is make sure that we can consistently put out content that sticks to our vision and our mission."
Spreading the Word Across the Globe
Like other organizations, Terrance and City Church were forced to find a way to cope with COVID-19. Specifically, City Church had to innovate the way they preached.
"The pandemic has really brought back the idea that I believe that God had when he created the institution of church," Terrance observed. "And church was not just meant to be in a building to come every Sunday to hear somebody talk. Church was actually supposed to impact the earth.
"And so what COVID has done is forced not just our church, but many churches to get out of their buildings," he continued. "Not sit down on a Sunday, just to hear something, but actually do something in the communities that they serve."
One of the ministries that Terrance supervises at City Church is iChurch. iChurch is an online congregation that is open to anyone, anywhere. Thanks to iChurch and the content he's creating for it, Terrance has been able to connect with people outside their region.
Social media plays a big part in his outreach efforts. Terrance and his people respond to questions and comments posted on their social media accounts, and fulfill prayer requests as well.
A Bright Future
This is only the beginning for Terrance and City Church.
"I can get on in front of a camera and I can essentially cover the globe with the gospel," he said. "Jesus couldn't do that. He had to ride around on a donkey or walk from village to village to spread his message."
Video is a crucial part of Terrance's outreach efforts, and thanks to Video Husky he can now regularly release more content with consistently high quality.
"I believe stuff is looking up and up for the church," he said. "And companies like Video Husky have helped us look better in doing it."
---
Feeling overwhelmed by having to edit your own videos? Hand your content over to Video Husky. We provide you access to a team of dedicated video editors who can deliver you peace of mind.
If you're not happy, we have a 14-day, action-based money-back guarantee. Click the button below to schedule a call to get started today!
Book a free consulting call!
---